Wouldn't you support this future Entrepreneur?? Absolutely! But what about when he grows up and continues to pursue his dreams to be his own boss....would you still support him, or would you take the "easy" way, and take your business to one of the more convenient "giants" who have taken over this country?
Every single day we lose "Mom & Pop" business to the corporate giants that have invaded every neighborhood in every city in every state in the country. While I realize the convenience and often-times cheaper prices of shopping at these conglomerates, it is important to remember the "little guy" who
depends
on our business in order to stay in business.
I know that many of us, myself included, are involved in small businesses. Many of us, myself included again, work from home and the internet, and we depend on the loyalty of my customers to keep us going. Do we carry exceptional products? Absolutely! Is it worth the extra dollar that it costs compared to say Walmart brand? Beyond Absolutely! Is it a little less convenient because you have to order directly from a person or website? Absolutely! BUT.....is it worth it to help keep each other in business? Again, I say "Absolutely!"
How do you, as a customer, benefit from shopping and doing business with small business owners?
:
For Starters:
You are doing business with someone who truly appreciates you and wants to keep you as a customer and a referral. This means that you will generally receive more personal attention and an attitude of "the customer is always right." Try to find that in Wal-Mart!
You are doing business with someone who understands how important it is to support other small businesses, and are generally more apt to become your customer in return, or at least refer others to your business.
You are helping the U.S. economy because as long as people are able to make a living in their small business, they are not out looking for a job elsewhere. This leaves a potential job open to someone else.
This is clearly a short list, but definitely something to think about. Some industries that are easy to find small business owners are pest control, house-cleaning, yard maintenance, computer work, pool maintenance, pet supplies & care, dry-cleaners, coffee shops, etc....the list is limitless.
A great way to find local businesses is in your newspaper, Craigslist.com, MerchantCircle.com, or just plain ole' word-of-mouth.
Of course, I have to put a shout-out to a stay-at-home mom that I found on a blog-site who creates custom blog designs and is working on mine right now. She has been amazing!! No matter how many questions I have asked and how many emails I've sent, she assures me that she does not "hate me." I know because I ask her all the time!! Not only am I getting an awesome new blog, but I have made a new friend.
This
is the beauty of supporting the small business owner!! So, if you are looking for a blog design, check out Lindsay at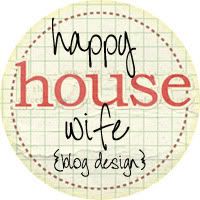 and be sure to tell her I sent you!!!
As I move further along into the blogging world,
I will be featuring small business owners on my site!!
If you would like to be featured
, send me an email or leave me a comment with your
site name/url
, a
description of your business
, and a quick note about
why supporting small business is important to you
. I will get back to you for more information and do what I can to get your business listed on my site!!!
So, to all those who frequent small businesses, I say THANK YOU!!! And to anyone who will at least look into switching some of your regular services/goods to a small business, I say THANK YOU!!!
YOU are the reason small business exists!!